Degree Programs
Developing tomorrow's innovators and business leaders
Our dynamic undergraduate and graduate degrees in Business Administration and Accounting are flexible and highly personalized, allowing students to tailor their educational experience and build a foundation for their careers.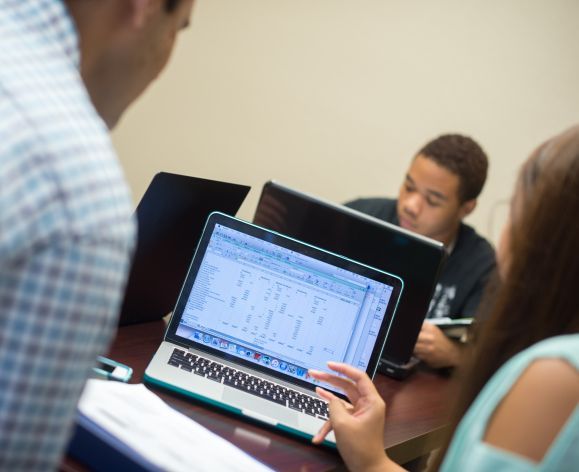 Eberhardt Accounting Programs
Work toward something greater than the bottom line
To meet today's growing need for accounting professionals, and to meet the increased education requirements for CPA licensure in California, the Eberhardt School of Business offers three accounting programs.
Eberhardt Student Investment Fund
Real-life experience
One of the distinguished programs of the Eberhardt School of Business is its Student Investment Fund (SIF). Established in 2007 with a generous $1 million gift from Bank of Stockton President and CEO Douglass Eberhardt, the Student Investment Fund provides students with a unique opportunity for students to gain real-world experience in the U.S. stock market. In fact, only 200 out of the 9,000 business schools worldwide operate this type of fund.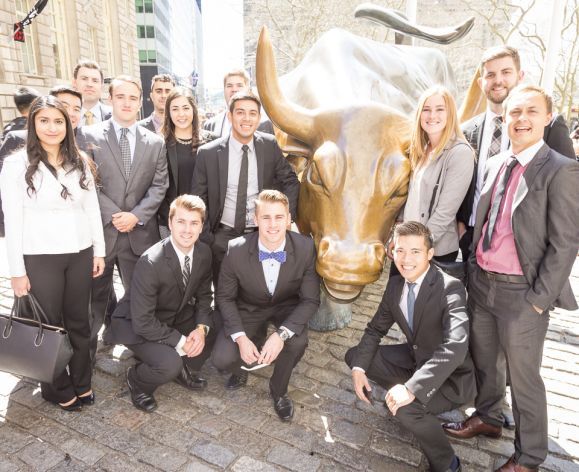 You'll always have support
We offer a wide range of major and minor degrees, broad availability of student services, and a high success rate of our graduates finding post-graduate employment or education.
Our faculty and staff are dedicated to assisting students reach their highest level of academic and professional achievement
Business school in California
In diversity for private business schools in California
Eberhardt Student Success
People of Pacific: Christian Cardona
Meet Christian Cardona, a University of the Pacific Business major accomplishing her goals one semester at a time. A Stockton native, Christian balances school along with her family's business, Bellissima Boutique. She sat down with the Tiger Creative team and answered some questions about her experience at Pacific.
Contact Us
Eberhardt School of Business
209.946.2239
3601 Pacific Avenue
Stockton, California 95211