Management and Human Resources
The Management and Human Resources major in the Eberhardt School of Business prepares students to manage people and processes in the workplace.
Jobs and careers are changing rapidly. One of the most exciting and dynamic aspects of how organizations achieve goals is in the area of managing people, resources, and processes in order to maximize performance. Rapid advances in telework, leadership development, product and project management, social media, and Big Data have led to exciting opportunities for students interested in the field of Management and Human Resources.
Experiential Learning
Experiential learning provides immersive experiences that develop students' professional skills and networks to serve as a bridge to their careers. Pacific Management and Human Resources students gain experiential learning through internships, case competitions, and immersive class assignments with business organizations. For instance, some classes offer "live" case studies in which guest speakers from industry pose a real problem they are facing and solicit student recommendations in class. Another course in the major provides students with real-world opportunities to develop their coaching skills. A recent human resources management class helped a small business in Stockton create an electronic employee handbook for their organization.
Management and Human Resources majors also have the opportunity to volunteer for events, visit companies and network with alumni.
Careers
Per a recent report by the U.S. Bureau of Labor Statistics, the median annual wage for management occupations was $105,660. This was the highest wage of all the major occupational groups.
Employment in management occupations is projected to grow 5% during the next decade, faster than the average for all occupations, and will result in about 505,000 new jobs. Employment growth is expected to be driven by the formation of new organizations and expansion of existing ones, which should require more workers to manage these operations.
With the help of the Eberhardt Career Management Center, Management and Human Resources students compete for credit-bearing internship opportunities with companies across industry sectors located in the Central Valley, San Francisco Bay Area, and Silicon Valley. In recent years, Management and Human Resources majors have landed jobs at companies such as Tesla, Clorox, AppZen, Baker McKenzie, and Stanford University.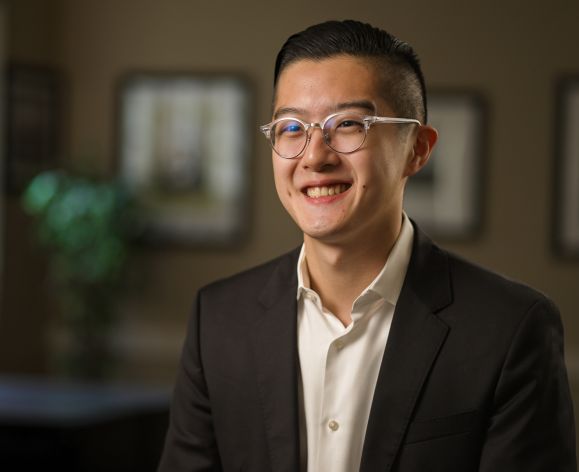 Outstanding Business Student
Jonathan Chen
In Jonathan's opinion, if an opportunity presents itself, you should take it and make the best of it. He feels Pacific provided him with many beneficial resources to gain valuable skills and a hands-on experience in the business field. Perhaps the one that stands out most is the Student Investment Fund class offered only in 2% of business schools globally.
Alumni Success
Jessica Fogel '18
"In my four years at Pacific I received my BS in Business Administration with a double concentration in Business Law and Management and Human Resources, while being a full time student-athlete. Now working for one of LA's fastest-growing startups, I'm able to apply the skills, knowledge, and confidence I gained throughout my time at Pacific as well as maintain relationships with the professors who got me here."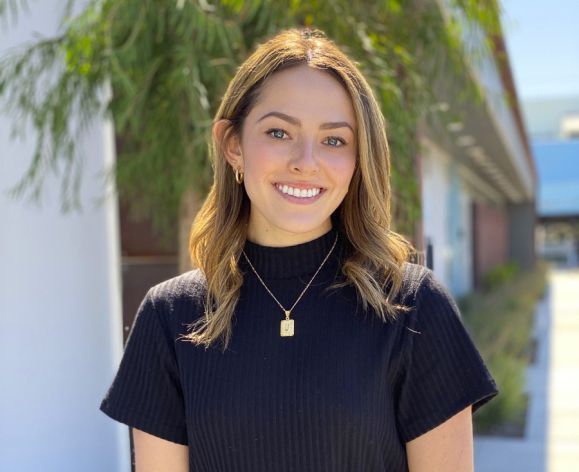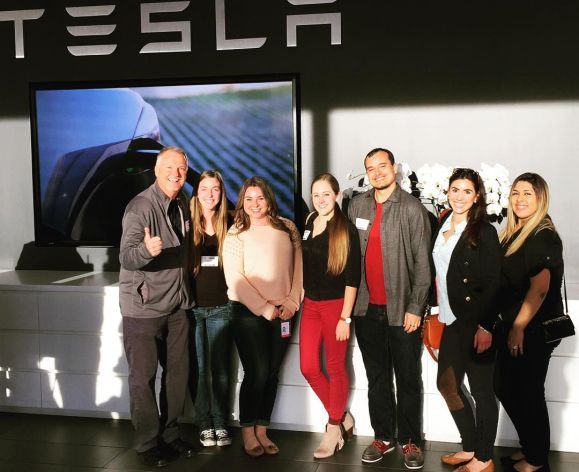 Management and HR Student Association
The Management and HR Student Association (MHRSA) is an organization for Pacific students interested in the field of Management and Human Resources (HR). MHRSA helps students become actively involved in the field of management via student events and professional networking.
In recent years, MHRSA has visited Google, Facebook, Tesla, Uber, and LinkedIn. MHRSA has sponsored workshops on topics such as employable skills, working in HR, and an etiquette dinner. Finally, students majoring in Management and Human Resources have participated in case competitions against students from 15 other universities on the west coast. In recent years our students have received awards for earning the 1st Runner Up spot twice.
Eberhardt School of Business
Faculty
Pacific students in Management and Human Resources benefit from close working relationships with dedicated and passionate professors. Our distinguished faculty members are actively engaged in the management field and provide students with exceptional opportunities for experiential learning.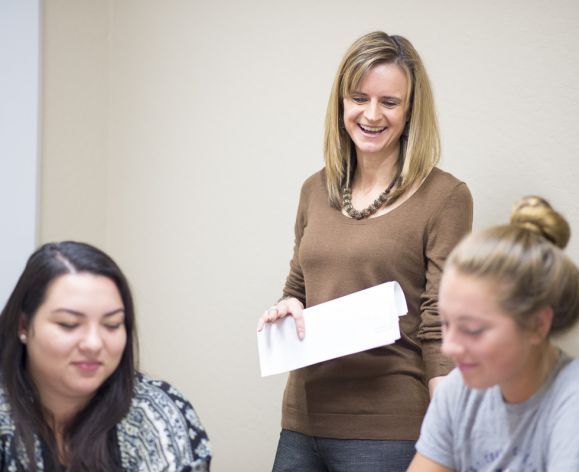 Degree Offered
Bachelor of Science in Business Administration (BSBA) - Management and Human Resources
Contact Us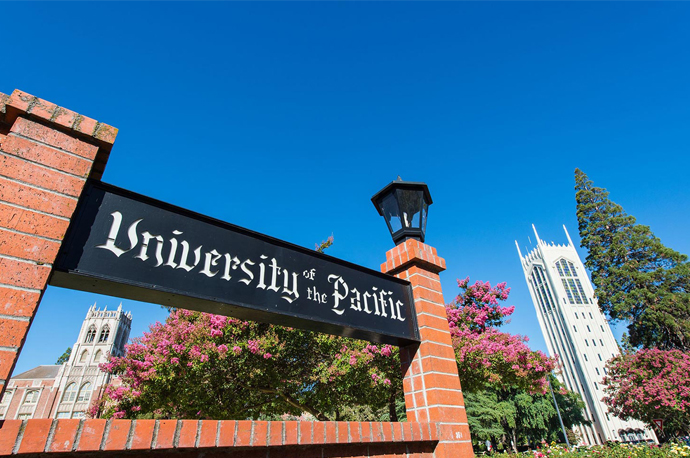 Eberhardt School of Business
3601 Pacific Ave.
Stockton, CA 95211