We cultivate business leaders
Eberhardt School of Business cultivates the leadership skills and the innovative spirit of its students. As a small business school with a global orientation, the Eberhardt School offers highly interactive classes and specialized professional development opportunities in our state-of-the-art facility. The Bachelor of Science in Business Administration focuses on the study of the modern business world, and prepares students for leadership in their professional careers. 
Experiential Learning
Pacific students in Business Administration benefit from close working relationships with dedicated and passionate professors. Our distinguished faculty members are firmly engaged in the industry and provide students with exceptional opportunities for experiential learning.
As in all of our programs, students gain practical, hands-on experience through class consulting, internships, and career development projects that team students with senior business executives.
Choose your focus
Students in the Business Administration program select one of the following majors:
Degrees Offered
Bachelor of Science in Business Administration
Bachelor of Science in Accounting
Business Administration Minor
Business Analytics Minor
Leadership Minor
Management Minor
Marketing Analytics Minor
Marketing Communications Minor
Management and Human Resources
The Management and Human Resources major in the Eberhardt School of Business prepares students to manage people and processes in the workplace.
Jobs and careers are changing rapidly. One of the most exciting and dynamic aspects of how organizations achieve goals is in the area of managing people, resources, and processes in order to maximize performance. Rapid advances in telework, leadership development, product and project management, social media, and Big Data have led to exciting opportunities for students interested in the field of Management and Human Resources.
105K
Median annual wage for management occupations*
Management occupation growth projected during the next decade
(faster than the average for all occupations)
*Per a recent report by the U.S. Bureau of Labor Statistics
Experiential learning provides immersive experiences that develop students' professional skills and networks to serve as a bridge to their careers. Pacific Management and Human Resources students gain experiential learning through internships, case competitions, and immersive class assignments with business organizations. For instance, some classes offer "live" case studies in which guest speakers from industry pose a real problem they are facing and solicit student recommendations in class. Another course in the major provides students with real-world opportunities to develop their coaching skills. A recent human resources management class helped a small business in Stockton create an electronic employee handbook for their organization.
Management and Human Resources majors also have the opportunity to volunteer for events, visit companies and network with alumni.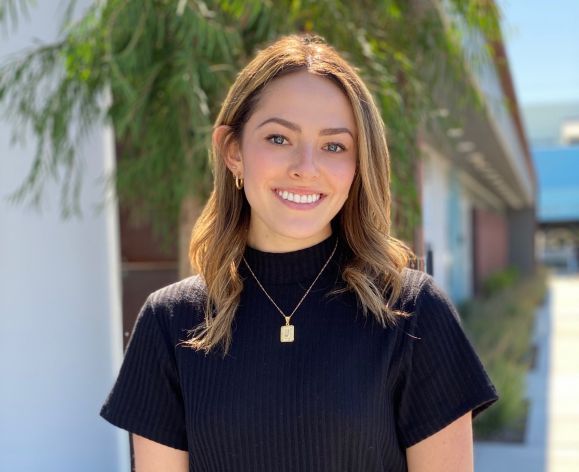 Alumni Success
Jessica Fogel '18
"In my four years at Pacific I received my BS in Business Administration with a double concentration in Business Law and Management and Human Resources, while being a full time student-athlete. Now working for one of LA's fastest-growing startups, I'm able to apply the skills, knowledge, and confidence I gained throughout my time at Pacific as well as maintain relationships with the professors who got me here."
Management and HR Student Association
The Management and HR Student Association (MHRSA) is an organization for Pacific students interested in the field of Management and Human Resources (HR). MHRSA helps students become actively involved in the field of management via student events and professional networking.
In recent years, MHRSA has visited Google, Facebook, Tesla, Uber, and LinkedIn. MHRSA has sponsored workshops on topics such as employable skills, working in HR, and an etiquette dinner. Finally, students majoring in Management and Human Resources have participated in case competitions against students from 15 other universities on the west coast. In recent years our students have received awards for earning the 1st Runner Up spot twice.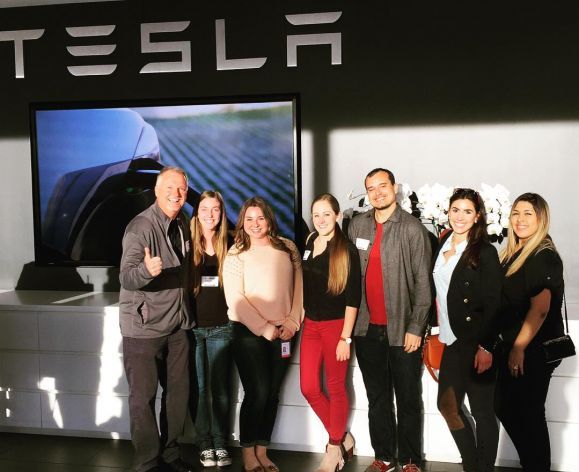 Marketing Management
With a major in Marketing Management, you will learn how to conduct effective market research and analyze data, manage promotional activities and formulate brand strategies, use consumer behavior theories to better connect with consumers, create new products from idea formation to execution, and formulate effective digital communication strategies. You will work on solving hands-on business problems while enhancing your teamwork and leadership skill through experiential projects. 
Alumni Success
Alex Gerberick '17
"I never had a specific company I wanted to work for but knew I wanted to market a product I believe in.  
I applied for countless internships to get experience under my belt before graduation. With guidance from the ESB Career Management Center, I narrowed my search to boutique wineries in my hometown, landing an internship that became a full-time role after graduation. My studies at Pacific, relations with faculty, and that first job, plus a lot of hard work, led me to my dream job as Senior Marketing Coordinator for the Duckhorn Portfolio – the number one luxury wine company in America."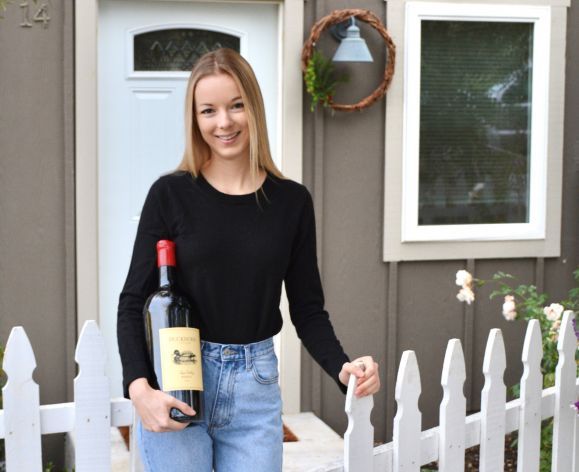 With the help of the Eberhardt Career Management Center, Marketing Management students will compete for credit-bearing internships opportunities with companies across industry sectors located in the Central Valley, San Francisco Bay Area, and Silicon Valley. Our students have gone on to marketing careers at global companies such as Starbucks, Gallo, and Clorox. Many have also started their own businesses.
Recent Employers
ADP
Airgas
Allstate
Appnext
Aragon Research
Bankers Life
Barokas Public Relations
Duckhorn Vineyards
Flashpoint PR
Fleishman Hillard
Gallo Sales Company
Google
Holt of California
Intel
Kaiser Permanente
Lewis Global Communications
Numerify
Oakland Raiders
Pacific Construction
PepsiCo/Frito-LayPowerschool Group
San Diego Legion
San Joaquin RTD
SAP Labs - Innovation Center Silicon Valley
Southern Wine & Spirits
Tenth Street Hats
Travelers
Woodruff Sawyer
Workbridge Associates
Zuora
Finance
With a major in Finance, you will learn topics about financial planning, investment banking, international finance, and financial management, as well as behavioral finance and social responsible investment at the forefront of finance. You will get hands-on experience using the industry tools like WRDS (Wharton Research Data Services) and Bloomberg to analyze a company's financial strategy as well as a stock's fundamental value. You will also have the opportunity to attend GAME (Global Asset Management Education) Forum, where you will interact with industry leaders and learn best practices in investment management. No matter which area of finance you are interested in, we provide you with a comprehensive toolkit based on solid theoretical and analytical training.
Demand for professionals with a finance degree is on the rise, with the highest estimate to be about 15% compared to the 4% GDP growth rate.
Alumni Success
Mandeep Chhabra '20
"In my four years at UOP I earned both a BS in Applied Economics and BS in Finance. During this time, I had the privilege of serving as an executive for our Student Investment Fund. Managing a near $4 million dollar investment fund provided me with both the technical skills and confidence needed to start my career as a Financial Analyst at a Fortune 500 company (Clorox)."
Experiential Learning
Student Investment Fund
Pacific Finance students gain experiential learning through managing more than $3.7 million Student Investment Fund, in addition to required internships and a Finance study abroad program. In the Eberhardt SIF, students do research and evaluation, write reports, and make choices regarding where and how to invest the fund's money. This is not a virtual investment or portfolio; this is real money and real investments. Students also have the opportunity to volunteer for events, visit companies, and network with alumni throughout their time in the Finance major.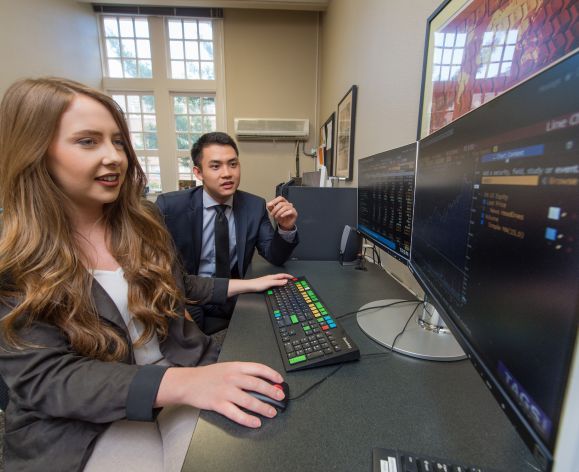 Sport Management & Analytics
The sport management and analytics major in the Eberhardt School of Business prepares students to succeed in this dynamic business environment. The curriculum evolves in response to three tenets—the standards set by the Council on Sport Management Accreditation, strategies used by practitioners in the field, and the emerging research by Pacific's faculty.
Each week, millions of fans attend professional, college and amateur sporting events across the country. The Super Bowl, Olympics, and World Cup are consistently the most-watched events on television. North American sports revenues are estimated to top $75 billion in 2020.
Sport also is an industry on the cutting edge of change and innovation. Teams in search of a competitive edge are pioneering the use of data analysis. Leagues are leveraging integrated marketing technologies to attract and retain fans. Manufacturers continuously develop new equipment to improve sport performance and safety.
Alumni Success
Transfer student finds path to career in sports at Pacific
"Choosing Pacific turned out to be the best decision ever. My professors are very knowledgeable about the latest trends in the sports industry and challenge every student to apply what we have learned in class to a professional setting. In California, there are not many undergraduate sport management programs, so we're very fortunate here."
—Emmanuel "Manny" Leon '20
As the only AACSB-accredited Business School at an NCAA Division I in California with a Sport Management Major, Pacific provides a contemporary curriculum and multiple experiential learning opportunities.
Business Analytics
Business Analytics is an exciting interdisciplinary field that addresses how information technology can be used to help organizations in our increasingly data-rich world. The business analytics curriculum at the Eberhardt School of Business (ESB) focuses on both tools and methodologies. It combines theory and applications with real-world projects and industry data.
With a major in Business Analytics, you will learn topics about data management, data analysis theories and methods, and advanced analytics tools. You will solve hands-on business problems in the Business Analytics laboratory. You will also be encouraged to select a focus area (accounting, finance, marketing, management, etc.) to conduct in-depth or industry-specific analysis.
Arooj Rizvi '21
"I chose to focus my studies in the field of Business Analytics so that I can use data to analyze trends and formulate solutions to help improve the Stockton community. I am learning how to use Excel and other tools to translate numbers into information everyone can use and understand. To prepare for my career, I have joined the business fraternity, Delta Sigma Pi, and Rotaract. In both organizations, I am fine tuning my skills so that I can lead teams to make a difference. This community has given so much to me, and it's my turn to give back."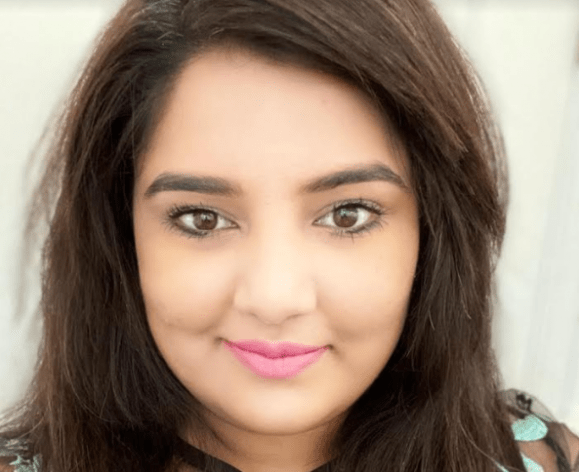 Contact Us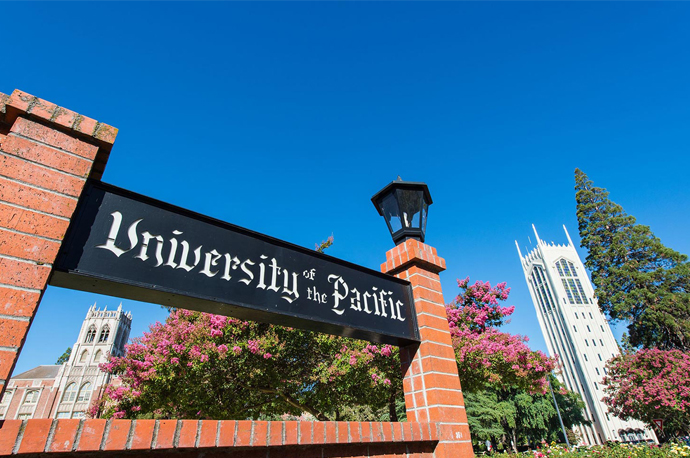 Eberhardt School of Business
3601 Pacific Avenue
Stockton, CA 95211