Increase your earning potential with a career in finance.
About the Program
Pacific's Master of Science in Finance program offers the perfect blend of finance theory and application. With a $3.5 million student-run investment fund, our STEM-designated program offers students the unique opportunity to manage a large equity portfolio using state of the art tools of the industry. In just one year, our program prepares students for the CFA certification and is offered in-person and online simultaneously using a hyflex modality providing flexibility for working professionals.
Growing Demand
According to the Bureau of Labor Statistics of the U.S. Department of Labor, the employment of finance professionals has a projected growth range from 6% to 17%, which is above average for all occupations from 2020 to 2030. The Bureau of Labor Statistics reports that the median pay for a financial analyst role in 2019 was $81,590, and the average compensation earned by finance professionals ranges up to $316,000 for portfolio managers according to the CFA Institute's compensation study.
Courses offered in a Hyflex of online and classroom learning
Curriculum aligned with premier CFA-certification prep
$3.5 million student-managed fund
Experiential Learning
Student Investment Fund
Pacific Finance students gain experiential learning through managing a $3.5 million Student Investment Fund (SIF), in addition to required internships and an optional study abroad program. In the Eberhardt SIF, students do research and evaluation, write reports, and make choices regarding where and how to invest in the live fund. This is not a simulation or paper trade fund, but rather a live, real-money fund. Students will have the opportunity to network with industry leaders, visit top finance companies and connect with Eberhardt alumni throughout their time in the program.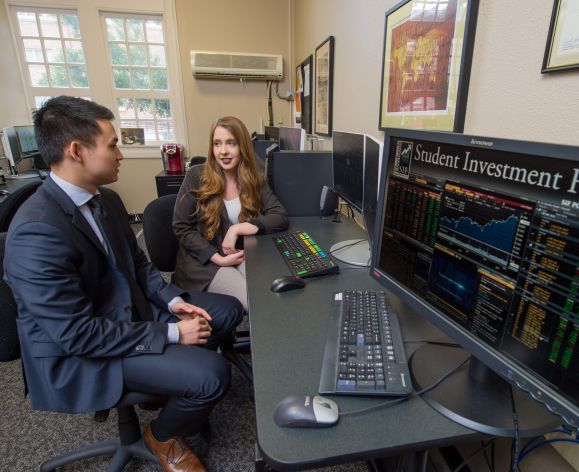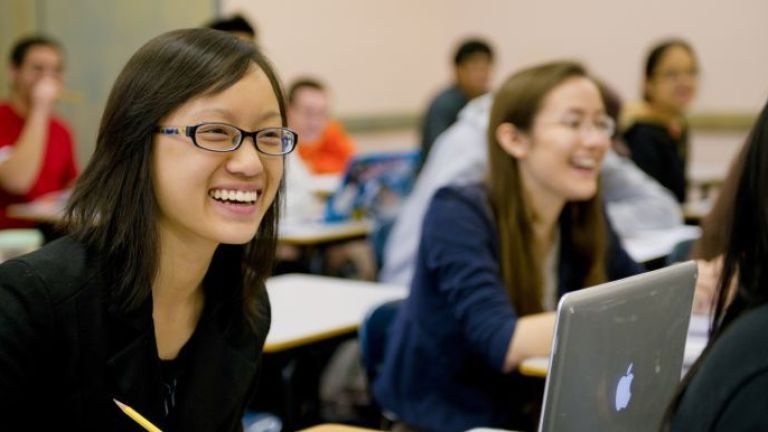 Connect with the University of the Pacific
If you have any questions about the application or admission requirements, set up a meeting to speak with our Recruitment and Outreach Manager.
Schedule Appointment
The Eberhardt School of Business develops knowledgeable, innovative business leaders in a personalized, experience-based learning environment and produces scholarship that contributes to disciplinary knowledge, informs teaching, and advances the practice of business.
We share a set of underlying principles that govern our behaviors and our ability to achieve our mission:
Maintaining a student-centered learning environment
Educating the whole person
Stimulating intellectual growth
Maintaining a mutually supportive community of faculty, staff, and students
Engaging external stakeholders
Promoting excellence
Being socially responsible
Behaving ethically and with integrity
Providing service to the university, community, and profession
Graduates of the Master of Science in Finance degree will be able to:
Professional Competency

Employ quantitative methods
Apply and integrate knowledge in financial analysis
Apply and integrate knowledge in investment decisions and risk management

Ethics

Understand the provisions of the CFA Institute Code of Ethics and Standards of Professional Conduct
Recognize and resolve ethical issues in financial decision-making

Communication

Effectively communicate in ways appropriate to the audience and the subject matter
Effectively lead or cooperate with team members in conducting complex investment analysis
The admission process involves a holistic review of each applicant's background and experiences. The following are required for admission:
Bachelor's degree with a 3.0 or higher GPA
Official transcripts*
Resume
Personal statement
Two letters of recommendation
Foundational business knowledge

Applicants may demonstrate their foundational business knowledge through the completion of an undergraduate degree in business or through the completion of prerequisite courses which may be completed either prior to or in addition to this program's coursework.
*Official transcripts for all course work taken after high school are required to complete your application. Official transcripts should be sent directly to the Office of Graduate Admission.
Office of Graduate Admission
University of the Pacific
Knoles Hall Room 204
3601 Pacific Avenue
Stockton CA 95211
---
INTERNATIONAL STUDENTS: Please visit the International Graduate Applicants site to learn more about the additional application requirements.
Fall Semester
BUSI 230 — Ethics in the Investment Profession (1 credit)
BUSI 231 — Quantitative Methods in Finance
BUSI 232 — Economics for Finance
BUSI 218 — Advanced Financial Accounting
BUSI 277 — Management Skills
BUSI 220 — Corporate Finance
Spring Semester
BUSI 222 — Student Investment Fund (SIF)
BUSI 233 — Fixed Income Securities
BUSI 234 — Derivative /Alternative Investments
BUSI 225 — Investment / Portfolio Analysis
BUSI 226 — Financial Statement Analysis
Interested in Learning More?
Attend an Event
We strongly encourage anyone interested in joining the program to attend an information session to learn more.
Eberhardt School of Business
AACSB Accredited
Business programs offered by the Eberhardt School of Business are accredited by the Association to Advance Collegiate Schools of Business (AACSB) International, the premier business school accrediting organization in the world. The five-year continuous review process ensures students and employers of the most current and high-quality programs. Learn more about the AACSB and the continuous review accreditation process. Learn more about what it means for you to attend an AACSB accredited school.
Take the next step
We take a hands-on approach with our students. This means we want to get to know you throughout your discovery and application process. Help us connect with you by taking the next step.
Contact Us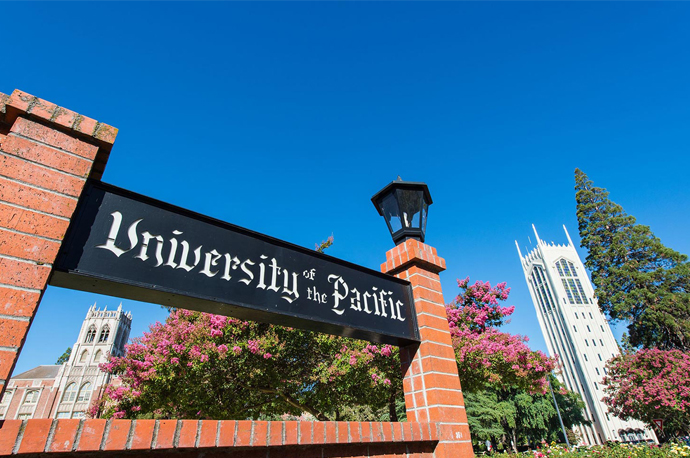 Eberhardt School of Business
3601 Pacific Ave.
Stockton, CA 95211