Become a CPA and get hired faster.
About the Program
Pacific's Master of Accounting (MAcc) program is designed to prepare students for licensure as a Certified Public Accountant (CPA) under California's new education rules. Offered on Pacific's beautiful Stockton campus, the program can be completed in as little as 2 semesters for those with an undergraduate degree in accounting, or 3-4 semesters for those with a degree in a different field.
90% Employment Rate
90% of MAcc program graduates accept an offer in the field within six months of graduation, including the Big Four (Deloitte, EY, KPMG, & PwC), as well as large multi-state, regional, and local CPA firms. Students benefit from the customized career services offered by the Eberhardt Career Management Center, including individual counseling, resume review, networking opportunities, and more.
Graduate ready to sit the CPA exam.
Gain experience in a hands-on internship.
Earn up to $72k within 6 months of graduation.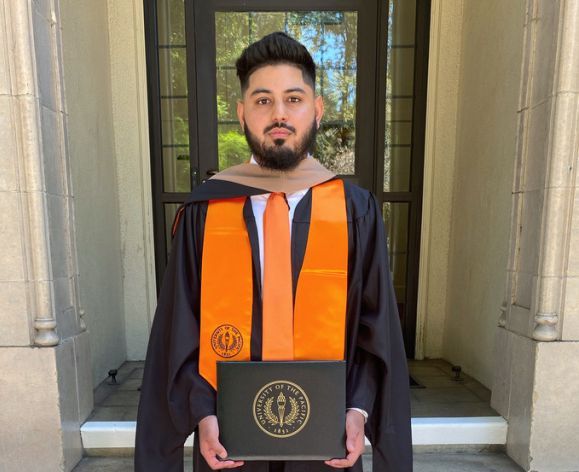 INTERNSHIP DIARIES
What's it like to intern with PwC?
Amreet Pannu '22 interned for PwC, a Big Four accounting firm and one of the largest professional services companies in the world. Amreet says he not only received essential training in auditing, but also gained invaluable networking skills that will take him far in his career.
Eberhardt Student Success
Jon Havton '22
"I spent my summer with EY's Diversified Staff Group. The entire internship program exceeded my expectations! I worked within several service lines and collaborated with a diverse intern cohort. Everything was done in a hybrid program, allowing interns to work completely remote or to come into the office as many times in a week that worked best for them. My time at Pacific set me up beautifully for this opportunity, as I was able to apply my education right away!
The best part of the internship experience was meeting EY professionals with worldly backgrounds. It is a dream of mine to work with clients from around the world, thus learning more about their stories was truly incredible! My time with EY was truly outstanding. I'll be joining EY as a Tax Accountant after graduation, to continue my pursuit of an international accounting career. I couldn't be happier to join any other team than EY!"
Jon Havton '22
BS Accounting/MAcc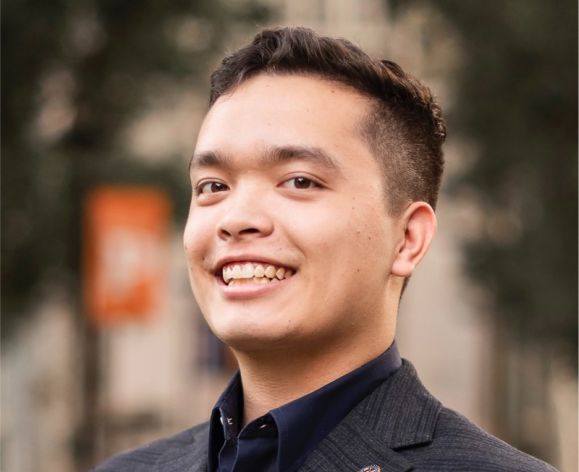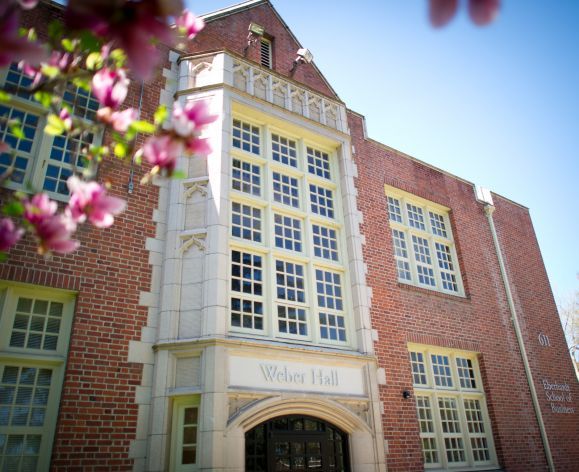 AN EMPLOYER-VALUED EDUCATION
Go beyond traditional coursework.
The Eberhardt School offers intellectually challenging coursework that goes beyond the traditional business school curriculum to emphasize the skills employers value most such as communication, professional ethics and applied research. Advanced courses include:
Supply Chain Financial Management
Forensic Accounting
Advanced Federal Taxation
Financial Statement Analysis
The program also includes seven units of ethics-related coursework as well as courses in leadership, negotiation and corporate social responsibility.
Eberhardt Career Management Center
Graduate faster and get hired
MAcc students do not need to have an undergraduate degree in accounting. Those with an accounting degree will finish the MAcc program in two semesters. Those without an accounting degree will finish in three to four semesters.
MAcc students benefit from customized career services offered by the Eberhardt Career Management Center. Services include individual career counseling, resume review, and numerous events and employer networking opportunities.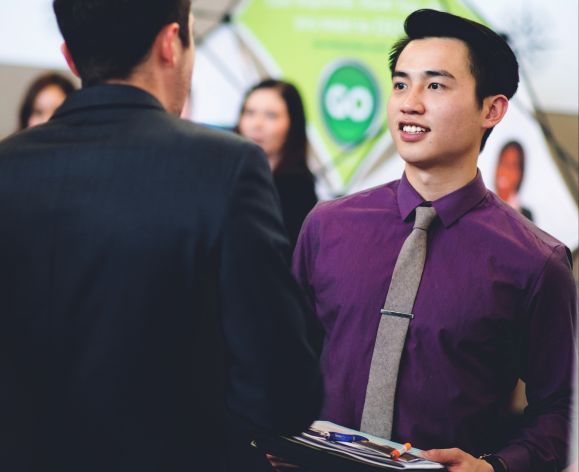 Interested in Learning More?
Attend an Event
We strongly encourage anyone interested in joining the program to attend an information session to learn more.
Eberhardt MAcc graduates secure employment at firms of all sizes including the Big Four (Deloitte, EY, KPMG, & PwC), large multi-state, regional, and local CPA firms.

Eberhardt MAcc graduates achieve overall pass rates on the CPA exam that are higher than the average of other California universities and higher than the average of other AACSB accredited business schools.
Graduate students in the Eberhardt School benefit from close working relationships with dedicated and passionate professors. Our distinguished faculty members are firmly engaged in the national accounting community and provide students with exceptional opportunities for experiential learning.
The admission process involves a holistic review of each applicant's background and experiences. The following are required for admission:
Bachelor's degree with a 3.0 or higher GPA
Official transcripts*
Resume
Personal statement
Two letters of recommendation
*Official transcripts for all course work taken after high school are required to complete your application. Official transcripts should be sent directly to GradCAS, detailed instructions including address can be found under the Sending Official Transcripts to GradCAS menu.
Take the next step
We take a hands-on approach with our students. This means we want to get to know you throughout your discovery and application process. Help us connect with you by taking the next step.
Eberhardt School of Business
AACSB Accredited
Business programs offered by the Eberhardt School of Business are accredited by the Association to Advance Collegiate Schools of Business (AACSB) International, the premier business school accrediting organization in the world. The five-year continuous review process ensures students and employers of the most current and high-quality programs. Learn more about the AACSB and the continuous review accreditation process. Learn more about what it means for you to attend an AACSB accredited school.
Contact Us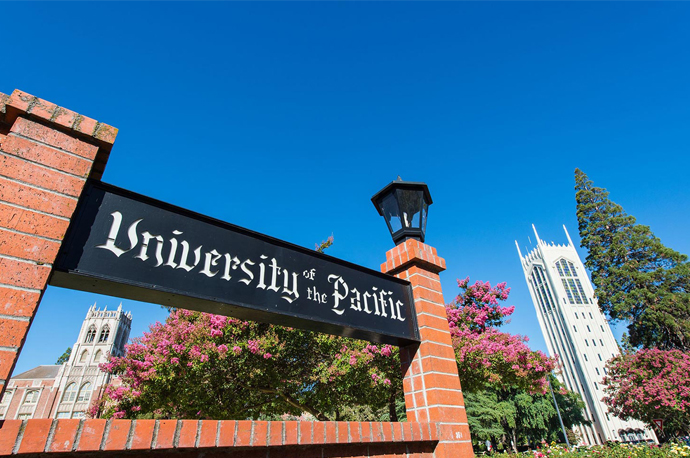 Eberhardt School of Business
3601 Pacific Avenue
Stockton, CA 95211