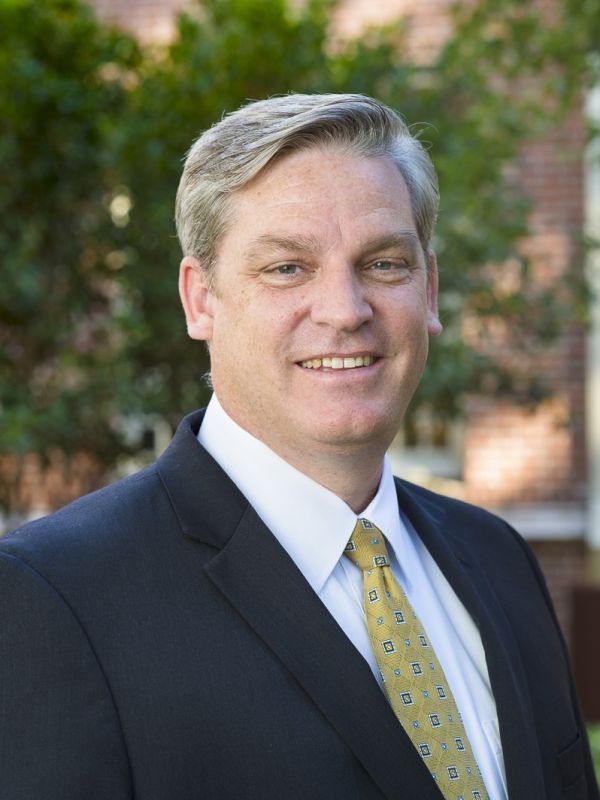 Interim Dean, Eberhardt School of Business
Office
Weber Hall Suite 208
Lewis R. Gale is a California native who grew up in the Central Valley and Sierra Nevada foothill regions. He is serving as the interim dean and a professor of business at the Eberhardt School of Business. Gale earned his undergraduate degree in economics at California State University, Fresno, and a master's and a doctorate in economics at Arizona State University. 
Dr. Gale previously served as dean of the Eberhardt School of Business from July 2010 through December 2016. Prior to Pacific, he served as dean and Vernon M. and MaRee Buehler Chair in Leadership of the John B. Goddard School of Business & Economics at Weber State University from 2005 to 2010. He was dean of the B.I. Moody III College of Business Administration at the University of Louisiana at Lafayette from 2003 to 2005, and was a tenured professor in the department of economics and finance. Dr. Gale served as interim director of the First-Year Honors Program at University of the Pacific from May 2020 to August 2021.
Dr. Gale's primary area of research is international economics in which he has published several articles in academic journals, such as the International Review of Economics and Finance and Journal for Global Business Education. His articles have ranged from international trade and the environment to import competition effects on domestic industries, from the responsiveness of elderly migration to state policy changes to regional economic development and prosperity. With over 29 years of collegiate-level instructional experience, he has taught courses in international economics, macro and microeconomics, money and banking, monetary theory, managerial economics, international business, financial management, and business analytics.
Dr. Gale has been actively involved in economic development projects, corporate recruiting projects, and strategic planning initiatives in Arizona, Louisiana, Utah, and California. He has served on a variety of boards, organizations, and groups, including the Ogden/Weber Chamber of Commerce, FreshBrain.org, the International Trade Development Group, Ascension Episcopal Day School, the Egyptian Theater Foundation Board, and an economic advisor to the Lafayette Economic Development Authority. He currently serves as Pacific's representative on the San Joaquin Partnership as vice-chair of the executive board.
Education
PhD, Arizona State University
MS, Arizona State University
BA, California State University Fresno