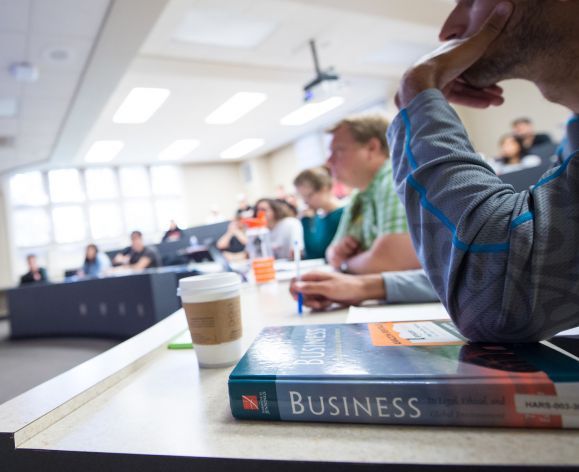 AACSB Accreditation
We are a fully-accredited member of the Association to Advance Collegiate Schools of Business. AACSB accreditation represents the highest standard of achievement for business schools worldwide. Being AACSB-accredited means a business school is able to continuously pass a strict set of standards that ensure quality.
Why should AACSB accreditation matter to me?
A degree from an AACSB-accredited school is recognized worldwide by employers and other universities as the best in preparing students for the next level.
AACSB-accredited schools are challenging and will teach you the right skills to give you a distinct advantage in the real world.
The degree you earn will be from a school that has passed a tough review and meets the standards of the best business schools in the world.
When the Eberhardt School received its 10-year re-accreditation by the AACSB, the site team noted that student evaluations of teaching at the Eberhardt School were the highest they had seen.
AACSB accreditation is the hallmark of excellence in business education. Visit www.aacsb.edu/accreditation for more information.