September 18, 2022 02:30 pm
- 04:30 pm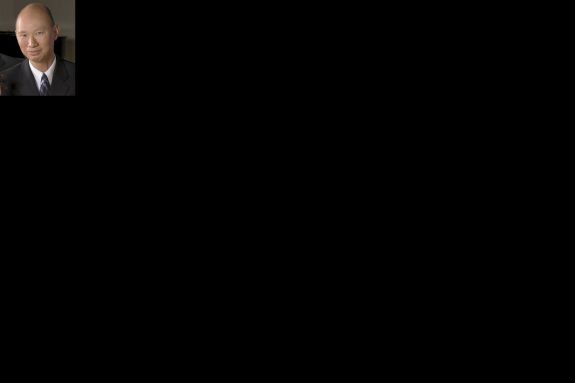 Since 1994 the Adaskin String Trio has won over audiences with exuberant playing and programming that blends classical masterpieces with unexpected treasures. Critics agree - their playing has been hailed for "vigor, precision and stylistic certitude" (Charleston Gazette) as well as "spontaneity, intensity and charm" (Peninsula Review). The trio has toured throughout the USA and Canada performing at venues such as the The Frick Collection in New York, the Corcoran Gallery of Art in Washington, DC and the Flagler Museum in Palm Beach, and in Boston, Los Angeles, Toronto, Montreal, and Chicago. 
Friends of Chamber Music concerts are presented in cooperation with Pacific and its Conservatory of Music. Tickets are $25 and are available in the lobby of Faye Spanos Concert Hall at UOP starting at 2:00 pm, 30 minutes before the concert. Students of any age are admitted free.
For a brochure or more information about the FOCM annual series, please call 209-956-2868 or visit www.chambermusicfriends.org.
Cost:
$25 for general audience; free to students showing a valid student ID
Add to Calendar
2022-09-18 14:30:00
2022-09-18 16:30:00
Friends of Chamber Music-Adaskin String Trio
Since 1994 the Adaskin String Trio has won over audiences with exuberant playing and programming that blends classical masterpieces with unexpected treasures. Critics agree - their playing has been hailed for "vigor, precision and stylistic certitude" (Charleston Gazette) as well as "spontaneity, intensity and charm" (Peninsula Review). The trio has toured throughout the USA and Canada performing at venues such as the The Frick Collection in New York, the Corcoran Gallery of Art in Washington, DC and the Flagler Museum in Palm Beach, and in Boston, Los Angeles, Toronto, Montreal, and Chicago.  Friends of Chamber Music concerts are presented in cooperation with Pacific and its Conservatory of Music. Tickets are $25 and are available in the lobby of Faye Spanos Concert Hall at UOP starting at 2:00 pm, 30 minutes before the concert. Students of any age are admitted free. For a brochure or more information about the FOCM annual series, please call 209-956-2868 or visit www.chambermusicfriends.org. View Concert Program
3601 Pacific Ave, Stockton, CA 95211, USA
Conservatory of Music
Conservatory of Music
America/Los_Angeles
public
3601 Pacific Ave, Stockton, CA 95211, USA
Faye Spanos Concert Hall