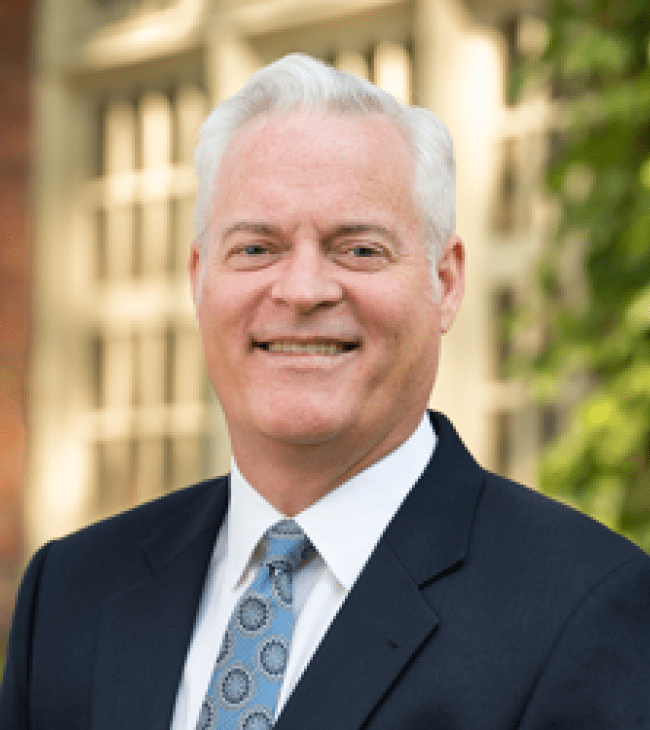 Dean Eberhardt School Business
Stockton
Office:
Weber Hall Suite 208
Tim Carroll is Dean of the Eberhardt School of Business at the University of the Pacific where he works with colleagues to provide a superior, student-centered learning experience.
Prior to joining Pacific, Carroll served as Associate Dean of Executive Development and President of Corporate Solutions LLC at the Darla Moore School of Business, University of South Carolina. In these roles, he fostered corporate partnerships that addressed company's talent needs and promoted student experiential learning projects. He also served as director of the nationally ranked Professional MBA program at South Carolina, leveraging technology and using a blended learning approach to deliver classes across seven sites in two states.  
Before the University of South Carolina, Professor Carroll was a member of the faculty at Georgia Tech, where he developed innovative academic courses and cultivated external partnerships.
Carroll is a founding board member of the Organizational Design Community, an international group of scholars and executives dedicated to advancing the theory and practice of organization design. He has also served in advisory or board roles for a community development organization (Valley Vision), church (Catholic Diocese of Charleston SC) and non-profit (North Street Ventures) organizations, and a technology start-up (Code Zero).
Dr. Carroll's expertise focuses on competitive strategy and organization. He has consulted and delivered executive development programs to companies in the aerospace, apparel, banking, computer, construction, energy, engineering services, media, mining, petroleum, pharmaceutical, railroad, restaurant, and telecommunication industries, as well as several government agencies. He is an award-winning teacher, and has taught strategy, management, organization design, and organizational behavior to executives, doctoral, masters, and undergraduate audiences. His research has been published in a variety of academic journals and book chapters and he serves on the editorial boards of several academic journals. 
Carroll received his Ph.D. from Duke University, MBA and MA degrees from the University of New Mexico, and BA from the University of San Diego.
Education
PhD, Management, Duke University
MA, Latin American Studies, University of New Mexico
MBA, International Business, University of New Mexico
BA, Philosophy, University of San Diego