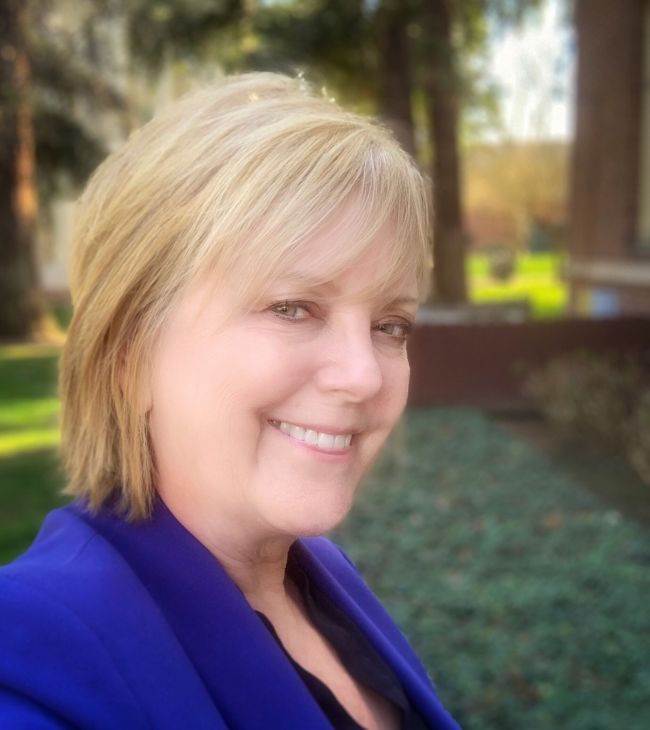 Admin. Assistant III
Office:
Weber Hall Suite 208
Prior to coming the University in September of 2007, she was an Office Manager working in the Corporate Sales Department of The Grupe Company. Her position reported to the Director of Corporate Sales. In addition to supporting the department's sales and marketing staff she was also engaged in several marketing efforts. Previous experience includes a position as a trained Trust Assistant to the Director of the Trust Department for The Bank of Stockton and over five years in the human resource field as a Human Resource Technician and Human Resource Assistant Supervisor. Additionally, she completed the Human Resource Management Certification program at Delta College in Stockton, California.
Sandy Miller, Assistant to the Dean at Eberhardt School of Business, has earned a Professional Administrative Certificate of Excellence (PACE) from the American Society of Administrative Professionals. Sandy completed 92 credits of coursework in five areas - Interpersonal Communication, Office & Digital Technologies, Project and Task Management, Management Skills, and Career Development. The PACE certificate is recognized among private and public organizations as documenting current, practical learning in key competencies that executives and managers view as critical for today's administrative professionals. Sandy was among the first to join Pacific's Administrative Excellence (AE) Program, designed to support Pacific staff working towards the PACE certificate.