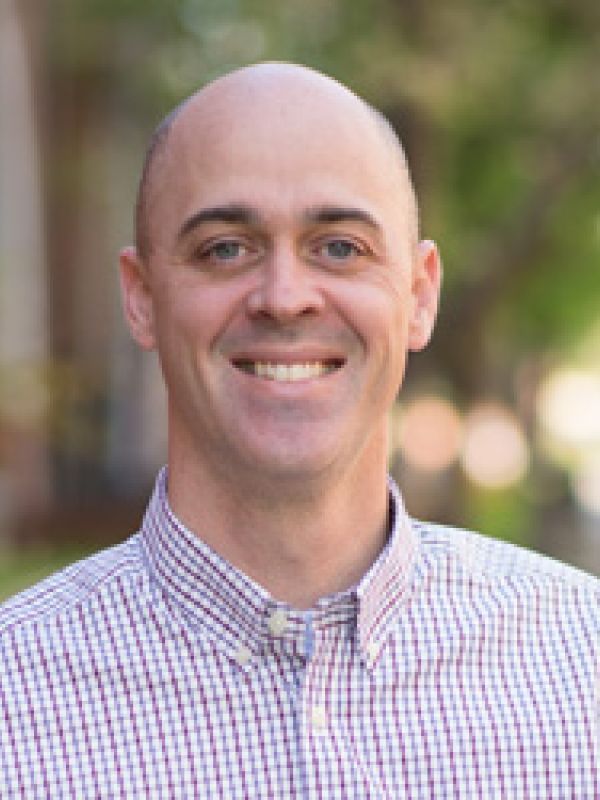 Assoc. Professor
Office:
Weber Hall Suite 207-C
Pete Schroeder is an associate professor of sport management in the Eberhardt School of Business. He taught in the College of the Pacific for 11 years before moving with the Sport Management concentration to ESB in 2019.
Pete grew up in Iowa and graduated from Truman State University in Missouri. After earning a master's degree at Pacific, he obtained his doctorate from the University of Missouri-Columbia. He has taught sport management at three institutions: Truman State University, University of California-Santa Barbara, and the University of the Pacific. He served as Pacific's chair of the Health, Exercise, and Sport Sciences department for six years. He was appointed by the president as to chair of the Pacific Athletic Advisory Board for three years.
His research focuses on organizational culture in sport settings, academic integration of intercollegiate athletes, and migration of international athletes. His work has appeared in several journals and he contributed chapters to two-sport management textbooks. Pete has also chaired seven master's theses and supervised numerous undergraduate research projects. He currently serves on the Editorial Board of the Journal of Issues in Intercollegiate Athletics.
Pete is married and has two kids. In his spare time, Pete can often be found traveling to youth and high school sporting events or supporting his wife's softball team at Cosumnes River College. He also likes to play basketball, tennis, ski, and travel.
Education
University of Missouri, Columbia, EdD
University of the Pacific, MA
Truman State University, BS