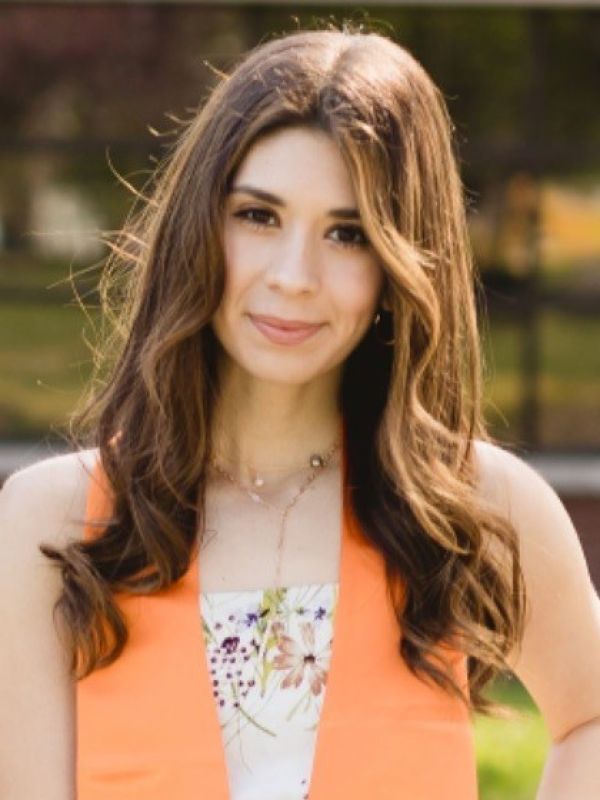 Asst Dir Undergrad/Grad Enroll
Christian Cardona is the Assistant Director of Undergraduate and Graduate Enrollment for the Eberhardt School of Business at the University of the Pacific where she works to bring to life and light the student-centered spirit and energized educational environment of the Eberhardt School of Business. 
Leading the marketing, recruiting, and retention activities for the ESB, Cardona also serves as an "admissions concierge" for prospective students and their families. 
Prior to her role with the Eberhardt School of Business, Cardona served as the Graduate Student Assistant for the California Community Colleges Chancellor's Office in Sacramento, CA, the Social Media Intern for the University of the Pacific Committee for Diversity, Equity, and Inclusion, and the Social Media Assistant to the President of the University of the Pacific, Christopher Callahan. 
Cardona also brings with her an authentic student experience to her role, as she attended the University of the Pacific for both her undergraduate and graduate degrees. While attending Pacific, Cardona served as a Pacific Ambassador for New Student Family Programs, a Peer Mentor and Tutor for the SUCCESS Trio Program, a Tiger Team Tour Guide and Manager for the Office of Admissions, and the Social Media Manager for Morris Chapel Weddings and Events and Pacific Religious and Spiritual Life. 
Among her career-related experiences with Pacific, she was also a member of several Pacific student clubs and organizations, including the Phi Kappa Phi Honor Society, the Beta Gamma Sigma Honor Society, League of United Latin American Citizens, the Council of University Social Entrepreneurs, the Management and HR Student Association, and the Pacific Society of Women in Business. She is also a member of the National Association of Student Personnel Administrators (NASPA) and the National Association of Diversity Officers in Higher Education (NADOHE). 
Cardona received her BSBA Degree in Business Administration, Management and Human Resources from the University of the Pacific, Eberhardt School of Business in 2019 and MA Degree in Communication, Communication Education from the University of the Pacific, College of the Pacific in 2021. As a proud Pacific alumna, she lives the dictum, "Once a Tiger, Always a Tiger!". 
Education
University of the Pacific, Bachelor of Science Degree in Business Administration, Management and Human Resources, 2019
University of the Pacific, Master of Arts Degree in Communication, Communication Education, 2021