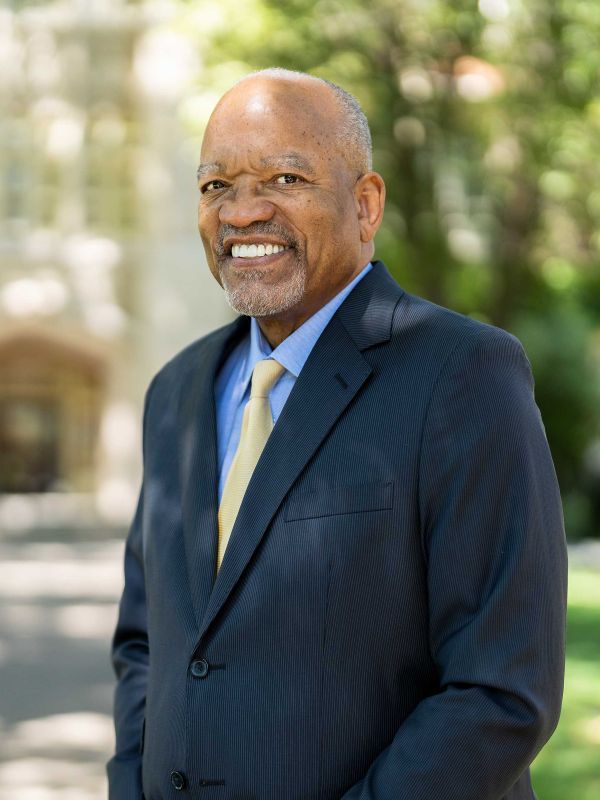 Dean, Eberhardt School of Business
Please help us in welcoming Charles Moses to the Pacific community as the new dean of the Eberhardt School of Business. Most recently coming from the University of San Francisco where he served as dean of the School of Management, Charles brings to Eberhardt and Pacific a proven track record of increasing enrollment, fostering new industry partnerships on various levels, expanding internship opportunities for students, and expanding degree programs to meet the constantly changing needs of the business industry. 
Over the coming months, we welcome and encourage alumni, parents, stakeholders, and community partners to join us for one of our upcoming virtual or in-person opportunities to meet Charles, and share your experience with Pacific and Eberhardt while helping shape the future of business education. Please check back often as this page will continue to be updated throughout the 2023 academic year with events, updates, and insight on the future of the Eberhardt School of Business at the University of the Pacific. 
If any of the opportunities listed below do not work well with your schedule, please reach out to business@pacific.edu and an Eberhardt staff member will be in touch. 
 
UPCOMING EVENTS WITH DEAN MOSES
NEWS RELEASES AND ANNOUNCEMENTS
PAST EVENTS WITH DEAN MOSES
August 2, 6 - 7 p.m. PDT: Virtual Happy Hour with Dean Moses for Eberhardt Parents
August 9, 5 - 6 p.m. PDT: Virtual Happy Hour with Dean Moses for Alumni
September 27, Alumni Networking Event with Dean Moses in the South Bay
October 15: Meet Dean Moses at Homecoming
October 17: Alumni Networking Event with Dean Moses in Seattle, WA
November 16: Alumni Networking Event with Dean Moses in Napa, CA
Education
DBA, Weatherhead School of Management at Case Western Reserve University
MBA, Baruch College
BS, Howard University