Transit DEI Certificate Program
Enchance your DEI Efforts
Why Diversity, Equity, and Inclusion (DEI) is a Critical Strategic Advantage
This certificate program is for the transit industry individuals and teams who have the initiative and influence to advance diversity and inclusion efforts.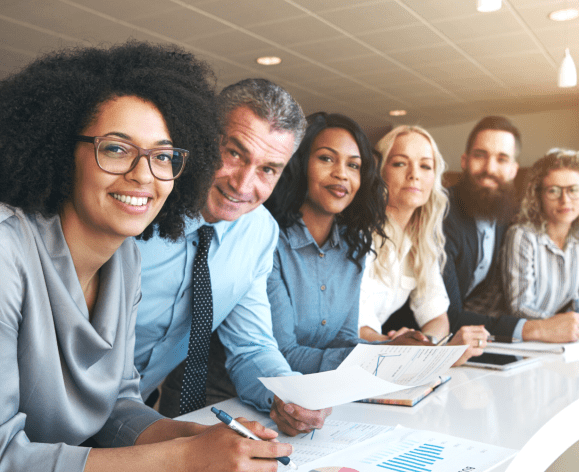 Program Dates
Part 1: May 30 & 31, 2023
Part 2: June 6 & 7, 2023
Overview
Transit is one of the most diverse industries in America. Both the employees and their customers are diverse and the role unconscious bias is playing in day-to-day encounters is a big concern. The ability to implement an effective DEI program in an agency can reduce turnover, increase productivity and morale, and lower costs associated. 
Title 6 requires policies and practices that are free from discrimination.  This program is designed to deliver the essential curriculum, collaboration, and connections needed to help you understand the challenges and opportunities with making this important strategic change in your organization.
Key Topics
Defining Diversity, Equity and Inclusion
Understanding our own biases and the impact of unconscious bias
Recognizing the value of diverse teams and organizations
Strategies and organization interventions for blocking bias, and promoting DEI
Collaborating with your leadership team to drive culture change
Measuring and evaluating DEI initiatives in your organization
Transit DEI Certificate Program
Register to Attend
Program Format:
Four 3-hour online live classes will be held on May 30 & 31, 2023 (Part 1), and June 6 & 7, 2023 (Part 2) from 9:00 a.m. to 12:00 p.m. Pacific Time.
Program Cost: $775 (includes materials)
Group discounts of three or more are available. Email westgate@pacific.edu for details
Westgate Center Programs
Eberhardt School of Business
Weber Hall 212
3601 Pacific Ave., Stockton, CA  95211
Email: Westgate Center
Peter Johnson, Director
Phone: 209.946.3912
EJ Kim, Program Coordinator
Phone: 209.946.2956
Westgate Center for Leadership and Management Development
Want to learn more about our programs?
Our staff is dedicated to helping you with all of your questions or concerns.